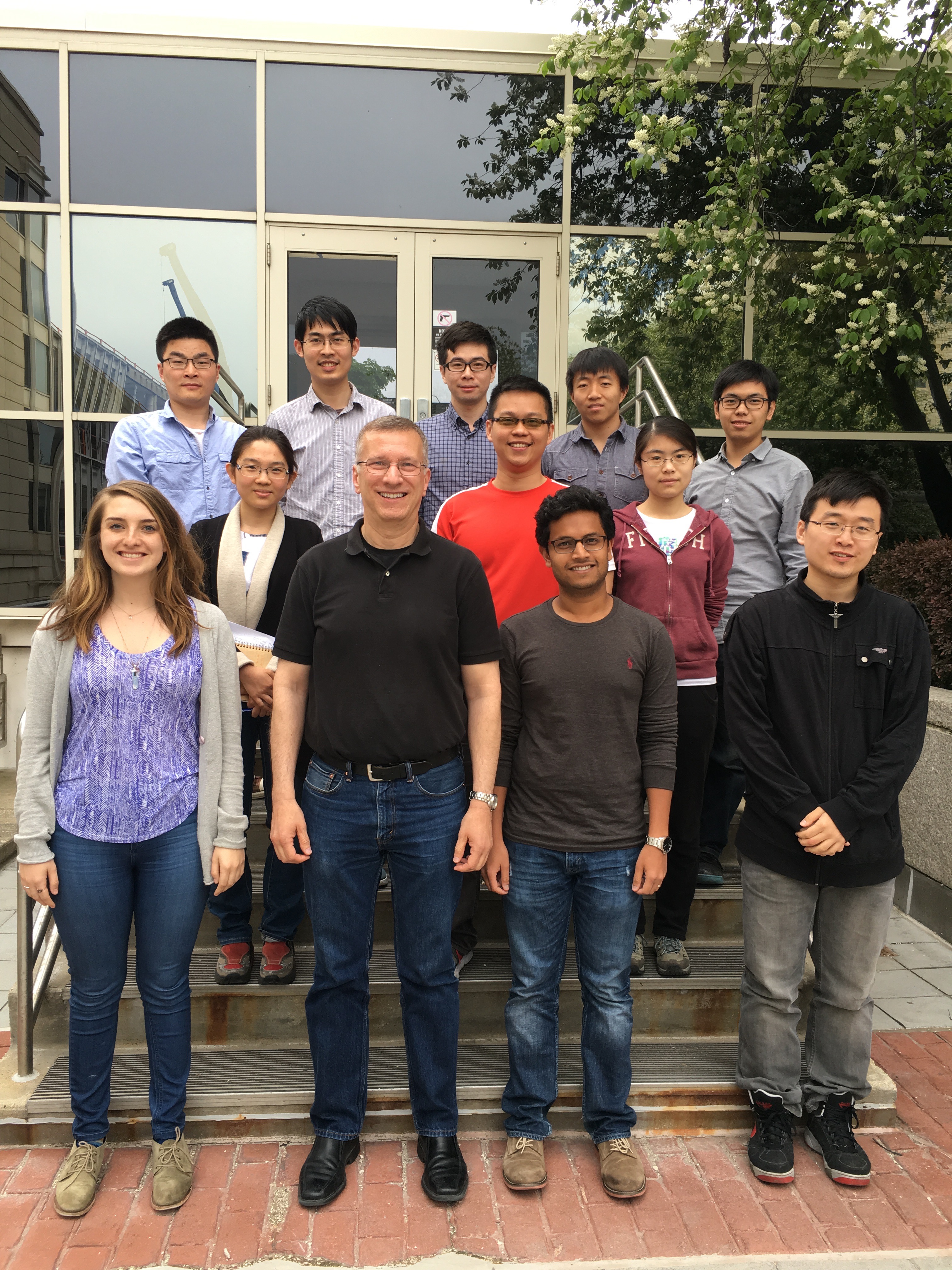 From left to right: (Back row) Kailong Jin, Lingqiao Li, Tong Wei, Xi Chen, Mingxiao Li;
(Middle row) Lanhe Zhang, Goliath Beniah, Yiyi Sun;
(Front Row) Elizabeth Dhulst, John Torkelson, Shadid Askar, Tian Lan

Congratulations to John Torkelson for his recent selection as a Fellow of the American Association for the Advancement of Science!

Congratulations to Mirian Diop who has recently accepted a Research Engineer position at ExxonMobil (Texas)!

Congratulations to Chris Evans who received the 2012 AkzoNobel Student Award in Applied Polymer Science!

Congratulations to Phil Brunner who received an award from the Dow Sustainability Innovation Challenge!

Congratulations to former group members Rodney Priestley and Chris Ellison, who were both recently awarded CAREER awards from the National Science Foundation!